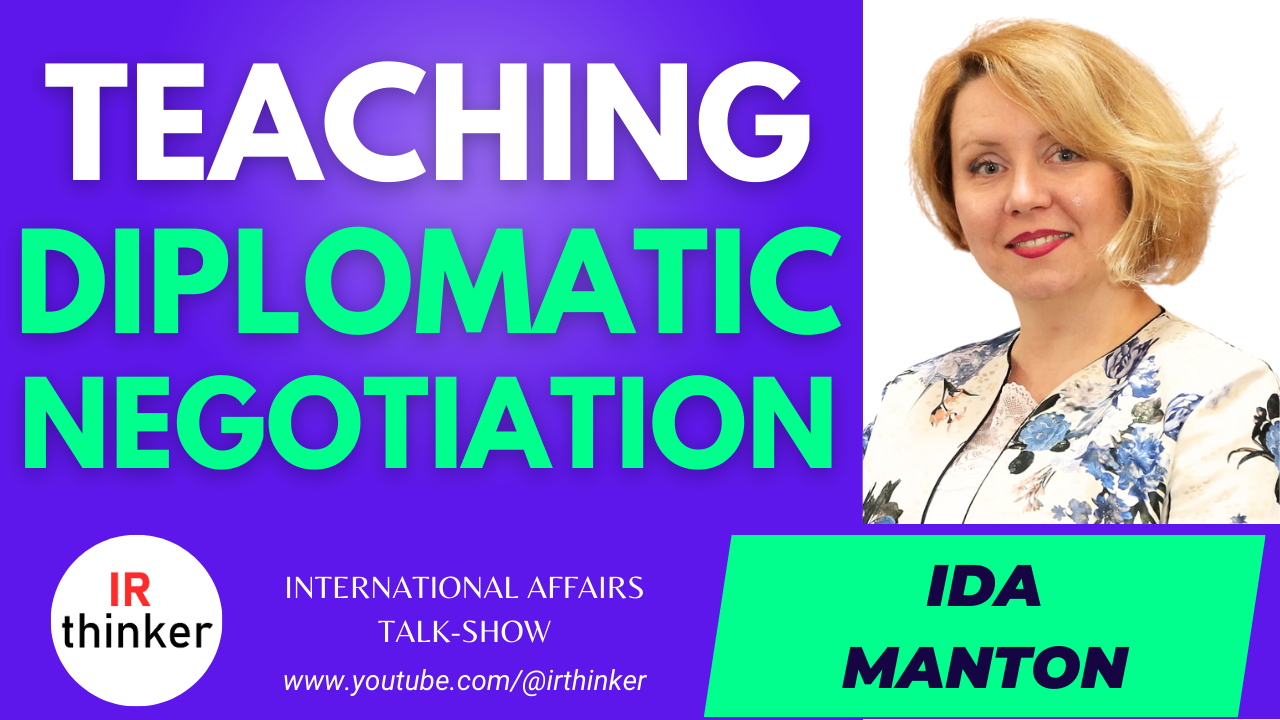 Join us for an enlightening discussion with Ida Manton, a distinguished expert in the field of international relations and negotiations. In this in-depth interview, we explore various facets of diplomatic negotiations, from the evolution of teaching methods to the integration of technology and human skills. We also delve into specialised areas such as cyber, sport, and vaccine diplomacy, and examine how notions like climate change and human rights are influencing modern negotiation tactics. Whether you are a student of international relations, an experienced diplomat, or someone intrigued by the dynamics of global negotiations, this conversation offers valuable insights and a comprehensive overview.
Content
Evolution of Diplomatic Negotiation Teaching
Technology vs. Human Skills in Negotiations
Challenges in Teaching International Negotiations
Student vs. Diplomat: Learning Diplomatic Negotiation
Utilising Case Studies in Negotiation Education
Influence of Trends, Climate Change and Human Rights, on Teaching
Handling Sensitive Topics in Teaching
Theory's Role in Negotiation Education
Ethics and Morality in Negotiation
Negotiation Specialities: Cyber, Sport, Vaccine Diplomacy
Guest Experts in Negotiation Classes
Essential Skills for Negotiators
Importance of Language in Negotiation
Ida Manton
Ida Manton is a researcher and trainer with over 18 years of experience training diplomats, government officials, businesspeople, military staff and students in the fields of diplomacy, international negotiation processes, mediation and conflict resolution across Europe and Central Asia. Her extensive experience includes working with renowned diplomatic academies, institutes, and organisations such as the OSCE, EU, NATO, and various universities, such as the College of Europe, American University of Central Asia, and Prague University of Economics and Business.
She has played an instrumental role in preparing civil servants for EU Presidencies, conducting Model OSCE in multiple nations, and contributing scholarly articles on international mediation. As a member of POINT (Programme of International Negotiation Trainers), Ida organised the successful "PIN Roadshow in Prague" in 2018.
Currently, she's engaged in an Oral History project "Living Memories" with the OSCE Documentation Center in Prague and actively contributing to reconciliation initiatives between North Macedonia and Bulgaria. Her work symbolises a dedicated pursuit of peace, dialogue, and effective international cooperation.
Mrs. Manton's linguistic proficiency is equally impressive, as she teaches in both Macedonian and English and is fluent in Serbian/Croatian/Bosnia/Montenegrin. Moreover, she possesses intermediate skills in Czech, along with a foundational understanding of Greek and French.