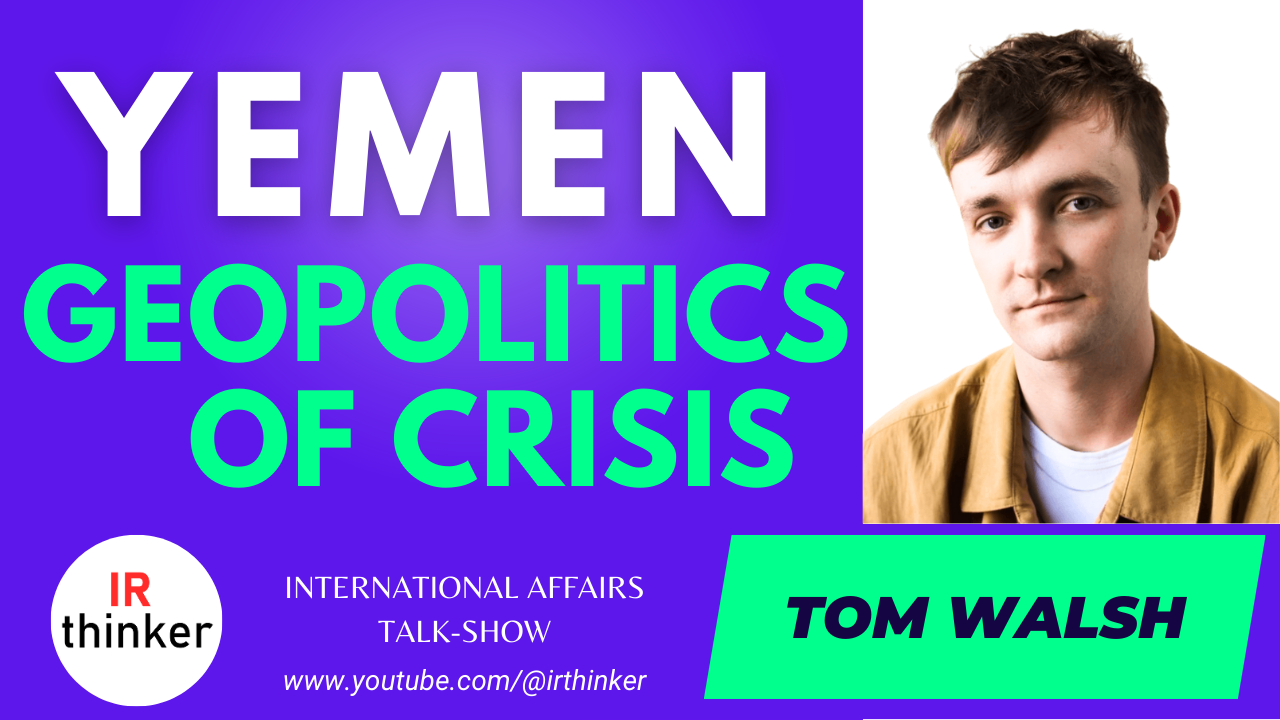 In this illuminating interview, we sit down with Dr. Tom Walsh, a distinguished university lecturer and researcher in international relations based in the United Kingdom. Dr. Walsh takes us on a comprehensive journey through the complex web of factors contributing to the ongoing conflict in Yemen. The interview is divided into thought-provoking chapters, each exploring a crucial aspect of the Yemen crisis, including its historical origins, the diverse Yemeni society, foreign interventions, motivations behind Saudi Arabia's involvement, prospects for peace, and much more.
Join us as Dr. Tom Walsh provides valuable insights into the geopolitical dynamics, humanitarian implications, and the role of various actors in this deeply entrenched conflict. Whether you're an academic researcher, policymaker, or simply interested in understanding one of the world's most pressing crises, this interview offers a comprehensive overview of the Yemen conflict in 2023.
Content
The Roots of Conflict: Why is there war in Yemen?
The Mosaic of Yemeni Society: Tribes and Ethnic Groups
Foreign Players in the Yemeni Conflict
Saudi Arabia's Motivation for Military Intervention
Pursuit of Peace vs. Perpetuation of Conflict
Geopolitical Approaches: China and Russia in Yemen
Yemen in 2023: A Glimpse of the Current Situation
The Intersection of Religion and Politics in Yemen
The Humanitarian Crisis Unveiled: Implications of War
Blockades and Aid Delivery: The Struggle for Access
International Law and the Quest for Humanitarian Corridors
Tribal Reactions and Loyalties Amidst the Conflict
Yemeni Refugees: Escaping the Ravages of War
Yemen and the Shadow of Terrorism
International Alliances and Yemen's Diplomatic Relations
Researching Yemen: An Academic Perspective
Yemeni Scholars and Their Contributions
Propaganda Wars: Visual Narratives by Iran, Saudi Arabia, and the Houthis
The Power of Social Media in Yemen
Recommendations for Policymakers: Tom's Insights
Tom Walsh
Dr Tom Walsh is a Lecturer of International Relations and Politics & Middle East Researcher at Northumbria University. Associate Instructor at LSE. Award-winning Academic Conference Chair and Event Organiser. Associate Fellow of the Higher Education Academy.
Studying the use of narrative warfare, particularly in the form of sectarian rhetoric, on social media in the 'New Middle East Cold War' between Saudi Arabia and Iran, focusing on its impact in legitimising extraordinary actions in Yemen.