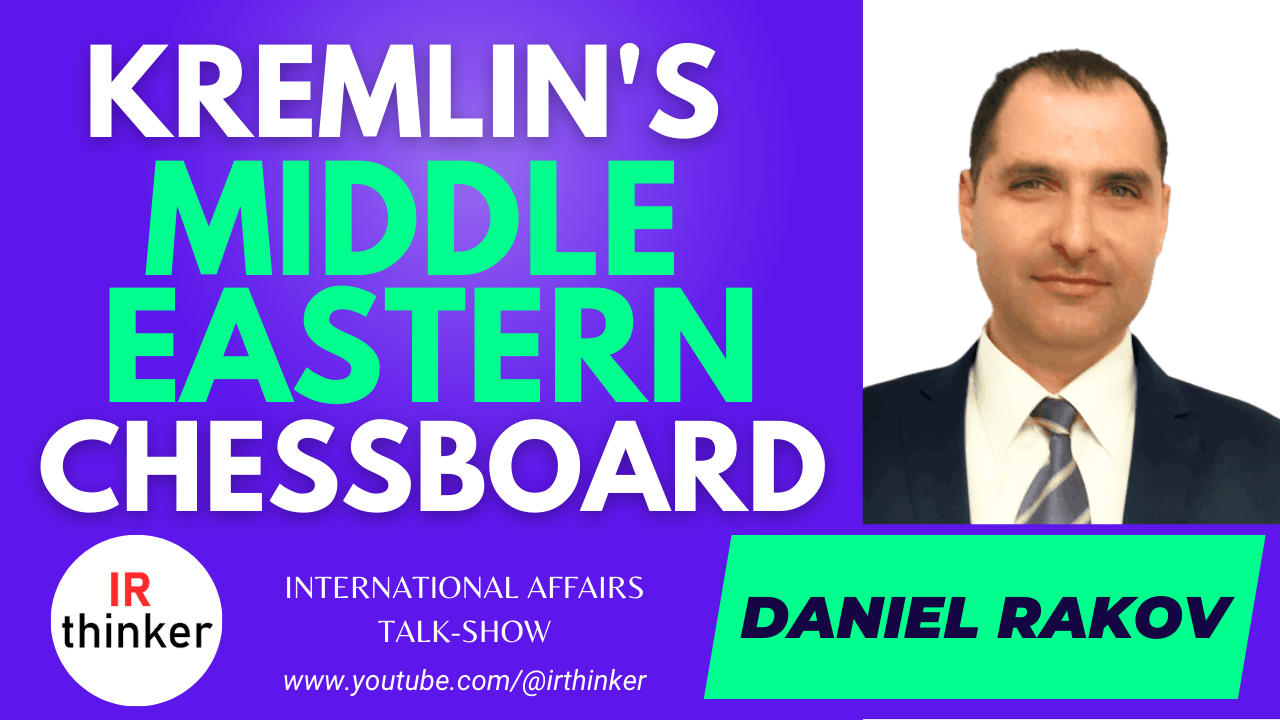 In this riveting episode of "IR Thinker," I welcome Daniel Rakov, a leading expert on Russian foreign policy, to delve into Russia's complex role in the Middle East. The conversation kicks off with an overview of Russia's strategic objectives in Syria, followed by a discussion on the symbiotic military relationship between Russia and Syria. We then explore Russia's continued presence in the key Syrian bases of Latakia and Tartus. The episode takes a fascinating turn as we examine the geopolitical implications of a potential Russia-Iran arms deal, questioning whether Russia and Iran are bound by ideological similarities or mutual strategic interests. We also consider how China's increasing involvement in the Middle East affects Russia's geopolitical calculus.
The impact of Russia's activities in Ukraine on its ties with Israel provides another layer of complexity, which is followed by Daniel's insights into Moscow's perspective on the recent Abraham Accords. As we near the conclusion, we discuss Russia's nuanced approach to energy and nuclear diplomacy in the Middle East. The episode wraps up with Daniel's take on how the media portrays Russia, particularly in the context of the Russo-Ukrainian conflict. Don't miss this enlightening dialogue that offers a nuanced understanding of the intricate geopolitics of the Middle East from a Russian standpoint.
Content
Russia's Strategic Aims in Syria
Military Synergy: Russia and Syria
Latakia and Tartus: Russia's Operational Bases
Implications of a Russia-Iran Arms Exchange
The Basis of Russia-Iran Cooperation
China in the Middle East: Boon or Bane for Russia?
Ukraine's Effect on Russian-Israeli Relations
Moscow's Take on the Abraham Accords
Russian Energy and Nuclear Diplomacy
Media Portrayals in the Russo-Ukrainian Conflict
Daniel Rakov
Daniel Rakov is a distinguished expert specialising in Russian policy in the Middle East and the dynamics of great-power competition within the region. He currently holds senior research positions at both Tel Aviv University's Elrom Center for Air and Space Studies and the Jerusalem Institute for Strategy and Security (JISS). With over two decades of service in the Israeli Defense Forces, primarily within Israeli Defense Intelligence, his insights are deeply rooted in practical experience. Between 2019 and 2021, he further enriched his academic credentials as a research fellow in the Russian Studies Program at the Institute for National Security Studies (INSS) in Tel Aviv.