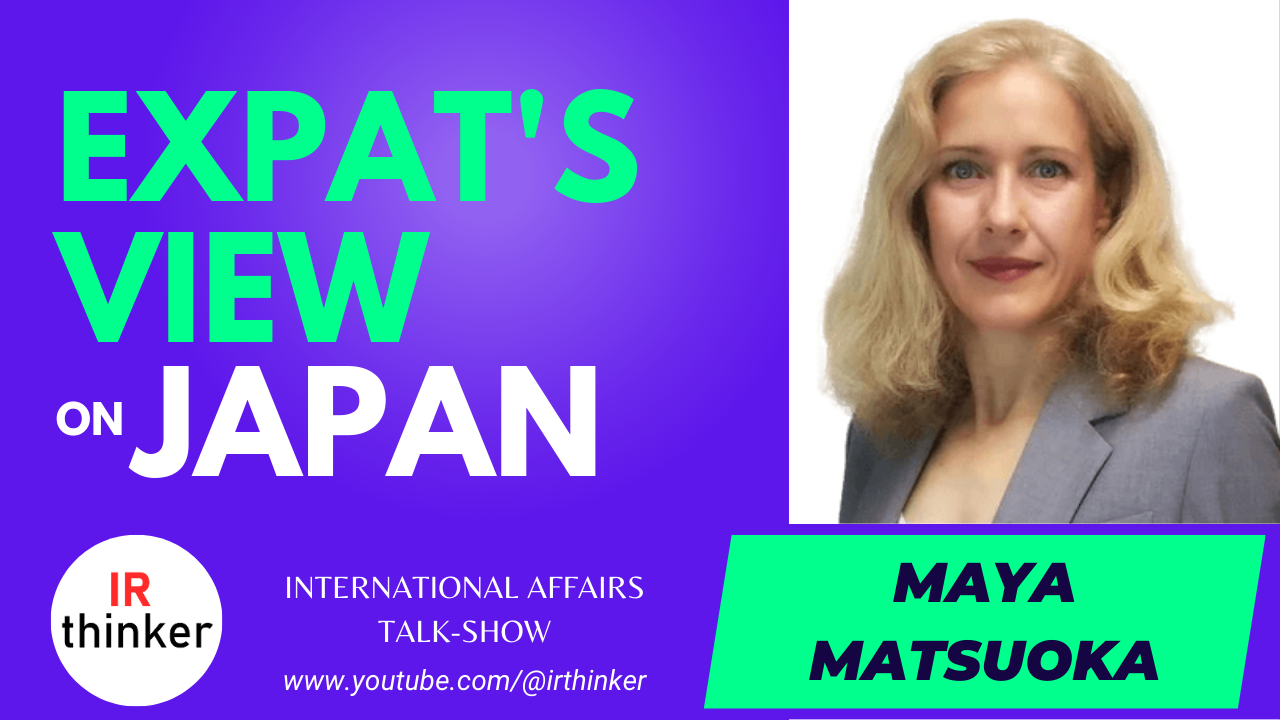 Today, we are going to speak about Japan from a slightly different angle – what expats, people who were not born in Japan, but live there, think about Japan.
Content
Japanese International Voice in the Last 10 Years
Japanese Confidence in International Relations
Young Japanese and Global Politics
Japanese Elite Universities
Japanese Political Thinking
Why Changes in Japan Take So Long
Abe's Impact on Japan
Abe's Legacy
Japanese Domestic Politics
One Political Party in Japan
Intellectual Property Decline
Ageing and Demographics
Raising a Child in Japan
Ukraine and Japan
Japanese Regional Relations
Maya Matsuoka
I am joined by Maya Matsuoka, a long-term resident of Japan. She has worked both in Bulgaria and Japan, her career including positions in the education, travel and tourism, and IT industries. Maya is also an international broadcaster with a spectacular talk show, Japan Expert Insights.
Over the past two years, with the help of the Tim Sullivan, Maya has built Japan Expert Insights into a community hub for professionals who have substantial experience of working and doing businesses in Japan.
https://japanexpertinsights.com
https://youtube.com/@japanexpertinsights4429
https://www.linkedin.com/company/japan-expert-insights/