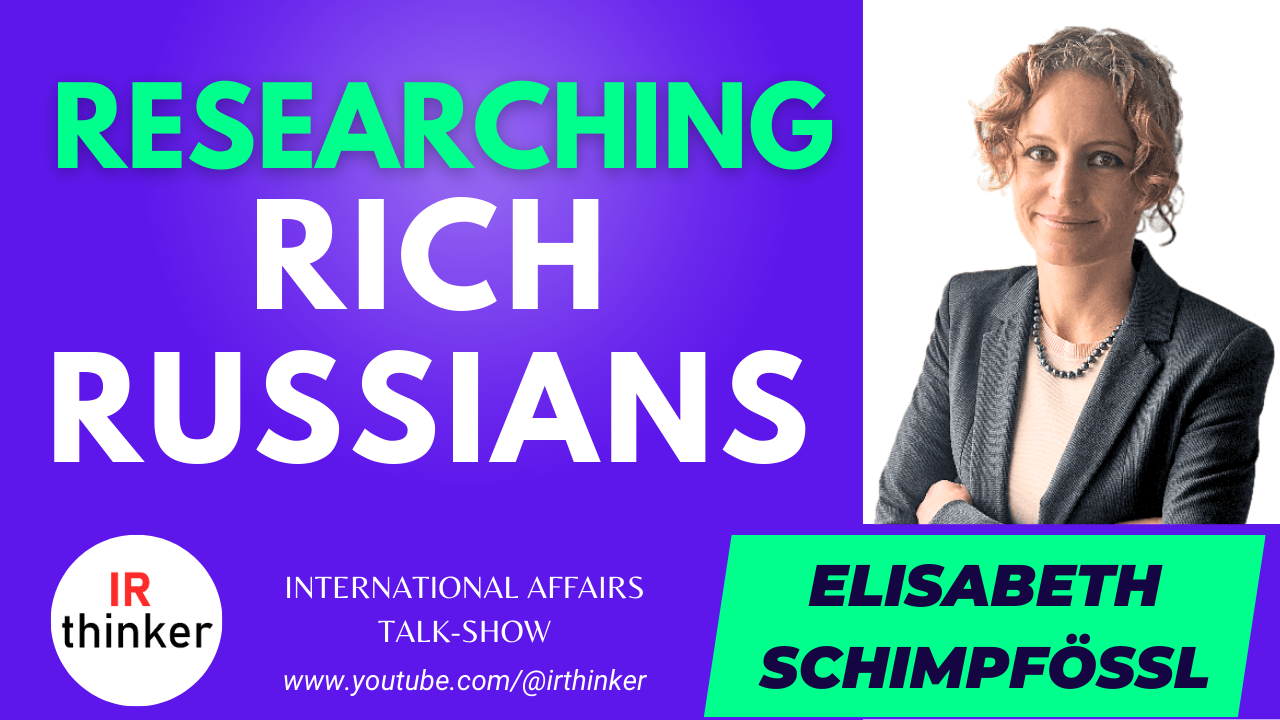 In this insightful episode, we delve deep into the intriguing world of Russia's high society, exploring various facets from philanthropy to generational divides. Join us as we discuss the motivations behind Elisabeth's research into Russian wealth and how she engaged with the country's affluent individuals. Discover why topics such as politics and business were purposely avoided, and learn about the fascinating responses and reactions Elisabeth encountered during her interviews.
Hear Elisabeth's personal feelings and emotional responses while interviewing Russia's rich and influential. Understand the complex process of research data analysis, and how she dealt with being labelled a 'pro-Kremlin' author. We further explore the 'genetic' aspect of Russian wealth, the role of women in these affluent circles, and the impact on the offspring of this high society.
In the later part of the discussion, we explore the evident generation gap within Russia's rich society, and how the perception of oligarchs has evolved pre and post-publication of Elisabeth's book. Towards the end, we delve into the broader picture, discussing the understanding of Russian oligarchs in Western academia and how this project has enriched Elisabeth's understanding of the Russian elite.
Don't miss out on this captivating deep-dive into the opulent world of Russia's wealthy class.
Content
Research Inspiration: Russian High Society
Engaging with Russia's Affluent Individuals
Unveiling the Reasons for Participating in Interviews
Why Sidestep Politics and Business?
The Duration of Interviews
Interview Methodology: In-person or Online?
Choice of Language: Russian or English?
Crafting the Opening Question
Any Encounters with the 'Thieves in Law'?
Surprising Responses and Reactions
Emotional Response during Interviews
Analysing the Collected Data
Confronting 'Pro-Kremlin' Label Accusations
The 'Genetic' Factor in Russian Wealth
Philanthropy's Role in Russian High Society
Women in the Realm of Russian Wealth
Offspring of Affluence and Society
The Wealthy Russian Generation Divide
Perception of Oligarchs: Before and After
Western Academia and the Oligarch Understanding
Elisabeth's Gains: Research Insights and Russian Elite Understanding
Dr Elisabeth Schimpfössl
Elisabeth penned the highly acclaimed book "Rich Russians: From Oligarchs to Bourgeoisie", published by Oxford University Press in 2018. This remarkable work was bestowed with the prestigious 2019 Women's Forum Book Prize by the British Association of Slavonic & East European Studies. Its reviews have graced prominent publications like The Guardian, The Financial Times, Foreign Affairs and Die Frankfurter Allgemeine.