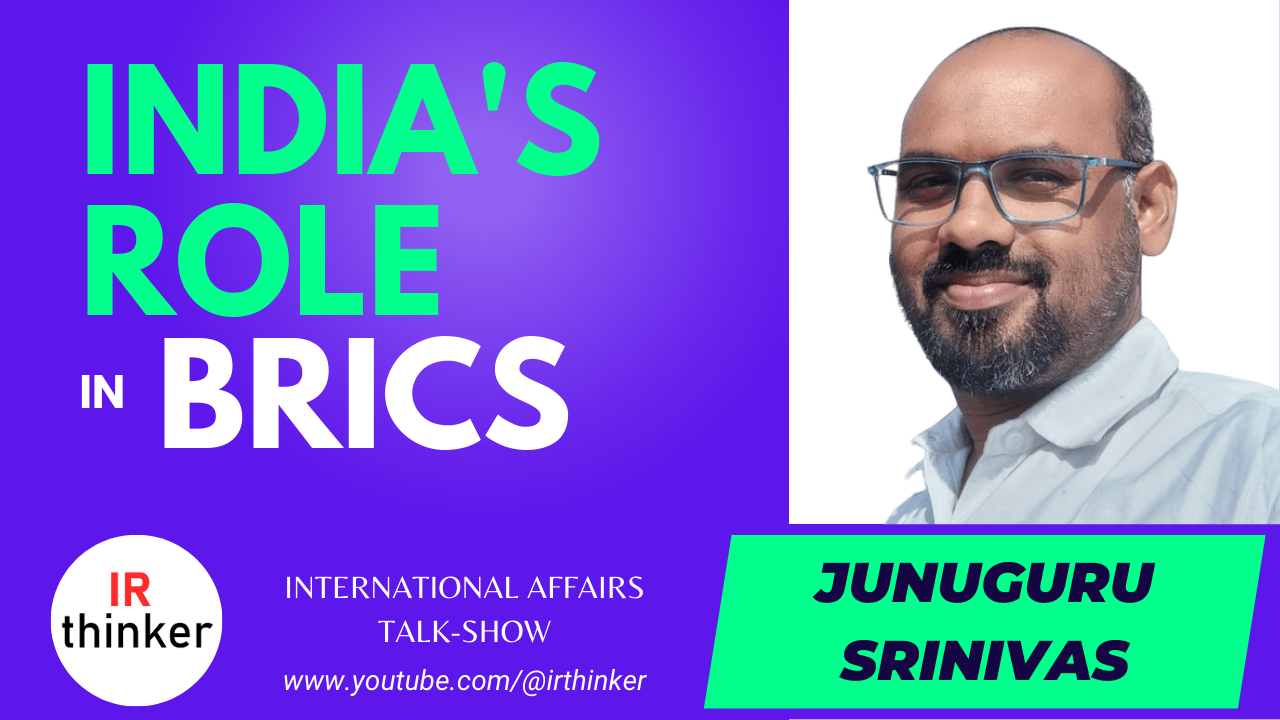 India's Influence and Contributions in the BRICS Alliance: Strengthening Economic Cooperation and Global Impact
Content
Prof. Srinivas and BRICS
How India Joined BRICS?
Manmohan Singh
Narendra Modi
BRICS Benefits to India
India's Diplomacy
India's Diaspora Abroad
Misconception About India's Diplomacy
India's and BRICS Countries Analysis
Threats to BRICS
India's Politics and BRICS
Junuguru Srinivas
Junuguru Srinivas, Assistant Professor at the Woxsen University in Kamkole, which is around 50 km from Hyderabad, India. He is also the Alina Mungiu Pippidi Professor of Public Policy and Co-Chairperson of the CoE-Public Policy Research.
Woxsen University is a modern educational institution with a spot on research, especially when you go through the research section on the website.
https://woxsen.edu.in
Professor Srinivas focuses on foreign economic policies of India, Russia, China, and Political economy of the Global South in International Relations. He was awarded numerous grants worldwide, conducted presentations and participated in many international conferences. However, there is one section in his CV that got my attention.
Professor has written two books: the first one, "Future of the BRICS and the role of Russia and China" published in 2022; and the second one, "Russian approach towards BRICS and G-20, 2001-2012" published in 2017.